---
Overview
In today's complex trading world, organisations of all types, sorts, sizes and nature have many forms of compliance, governance, or expectations from their society, funding providers, regulators, buyers, or other stakeholders. This represents a complex, continuously changing framework where regulated, semi-regulated, self regulated or voluntary compliance is expected.  Global-Mark aims to provide a complete suite of programs, which deliver trust and confidence.
Many components of these requirements often overlap.  Regulatory, funding, performance or supply management or product/service outcomes or expectations are built into our programs.  Our ability to offer an extensive suite of programs, within an integrated audit, assessment and review methodology is aimed at removing duplication, saving time, resources and money.
Many clients are looking for integration of their systems and support compliance regimes.  We also aim and aspire to integrate.  We have designed our systems, and recruited our team to maximise integration, and we will continue to do so.  We do not believe in "silos" but in integrated organizational systems, which deliver outcomes and reduce risk.
Global-Mark offers a wide range of certification programs that allow organizations of all sizes to demonstrate their compliance and have their achievement recognised in a market. We understand that the outcome of our work is aimed at building confidence, and to do so we must be independent, thorough, professional, competent and fair.  We need to recognise that our work is often not for our direct clients, but for their clients. We wish to be rigorous in our assessment and transparent in our decisions.  Every client is treated with the same process, and rated to the same scale.  We will be part of the solution, as we believe that informed performance is built on sound systems, commitments and processes.
Many compliance standards or frameworks are often used as a supply management tool, where purchasers seek to have confidence in their supplier or potential supplier's ability to deliver quality.  Certification/accreditation delivers this confidence: being independent, transparent and recognised also saves the purchaser and the supplier time consuming and expensive second party audits.
Compliance is one of the biggest issues confronting businesses today.  There is a growing awareness and expectation in the community that "everyone deserves a safe job, and to return home at night uninjured", a "safe environment", a "well governed and accountable company", a "quality product which will do what is expected", etc.  Many Western countries are now introducing legislation which will make supervisors, managers, directors and board members accountable over a raft of compliance issues.
Compliance standards are designed to provide a framework within organisations that will identify hazards/ issues / processes, quantify the risks, and place control methods to eliminate, reduce or control these risks. Certification will add confidence to stakeholders (board, staff, funding providers, purchasers, regulators and the community).
Scheme
Approved Agency Certification
ISO 9001 is often used as a supply management tool, where purchasers seek to have confidence in their supplier or potential supplier's ability to deliver quality.  This in turn increases mutual business performance and saves the purchaser and the supplier from having time consuming and expensive second party audits.
The Standard also provides a model for business management. ISO 9001 certification reflects an organisations commitment to quality, leadership, robust systems and sound and stable processes which can consistently deliver products or services that meet their customers' expectations.  It also ensures that the business follows the PDCA model – Plan a strategy and system, Do it – implement, Check back and gauge success or otherwise then Act – continually improve the system to increase efficiency and customer delight.
However, different businesses have different requirements. Global – Mark recognises this and has developed a unique supplement to the ISO 9001 program to provide additional assurance for Agencies and their clients.
By recognizing the specialist Agency needs, many benefits accrue.
• The Agency benefits by having increased confidence in their services with the knowledge that vital aspects of their service are in place. Because this is a program exclusive to Global – Mark, it provides a valuable marketing edge over other Agencies which have only the ISO 9001 system in place.
• Clients benefit from the knowledge that staff supplied by the Agency are trained, competent and are legally ready to work.
• The general public benefit from the knowledge that they will receive suitable treatment from staff at home, in hospitals and other institutions.
The program is available to any company,  specifically suppliers of specialized services e.g. nursing supply agencies
---
---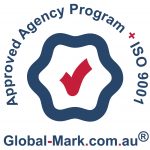 ---
ATIC Scheme 10
The Australasian Procurement and Construction Council (APCC) is the peak council responsible for procurement, construction and asset management policy for the Australian, State and Territory Governments and the New Zealand Government. Papua New Guinea is an associated member.
Appropriate procurement policies and practices will ensure the necessary product and production qualities to achieve an acceptable level of risk at the right price.
The Australian Technical Infrastructure Committee (ATIC) is a technical group under the umbrella of the APCC.  ATIC is progressively producing a suite of standard technical specifications (ATIC-SPEC) for construction materials which operate in parallel with the existing Water Services Specification (WS-SPEC).
The ATIC Scheme 10 contains three main sections:
• Section 1 Requirements for bodies certifying manufacturers of structural steel products
• Section 2 Requirements for manufacturers of certified structural steel
• Section 3 Requirements for certified structural steel products to
• AS/NZS 1163 cold formed structural steel hollow sections
• AS/NZS 3678 structural steel – hot rolled plates, floor plates and slabs
• AS/NZS 3679.1 structural steel, Part 1: Hot-rolled bars and sections
• AS/NZS 3679.2 structural steel, Part 2: Welded I sections
This scheme requires Global-Mark to:
• Review the manufacturing process and system documentation used to establish compliance with this scheme.
• Conduct a review of system records and test evidence used to demonstrate compliance with this scheme.
• Commission independent testing to the extent required by this scheme.
• Review internal and external quality audit reports to evaluate the adequacy of internal controls over the process and product.
• Perform technical reviews of long term quality test data.
• Evaluate interpretations of test results.
• Conduct an annual audit of the manufacturing facilities in accordance with this scheme.
Certification include: AS/NZS 1163, AS/NZS 3678, AS/NZS 3679.1, or AS/NZS 3679.2, and the program is available to any steel producing factories or manufacturers.
---
---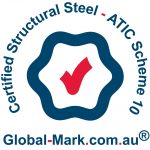 ---
Australian Wood Packaging Certification Scheme
The Australian Wood Packaging Certification Scheme (AWPCS) is a certification scheme that has been developed by the Department of Agriculture and Water Resources to ensure that Australian treatment providers (heat treatment and fumigation) and wood packaging manufacturers produce wood packaging material that meets the requirements of the ISPM 15. Under this scheme treatment providers and wood packaging manufacturers that meet the ISPM 15 requirements will be authorised by the Department of Agriculture and Water Resources to apply an internationally recognised mark to wood packaging material produced for use in the export trade.
Participation in the scheme is not mandatory. The AWPCS is one option that is available to assist exporters in meeting an importing country's conditions of entry. Available options are: Australian Wood Packaging Certification Scheme Rules, Appendixes: 2, 3, 4, 5
The program is available to Australian wood packaging manufacturers and treatment providers.
---
---
---
Certified Training Organisation
This program is specifically design for Australian Registered Training Organisations (RTO), and is based on ISO 9001.  It however tailors and adapts the audit requirements to issues relevant to RTO and their compliance requirements.
Specifically the program assesses your implementation of the ASQA SNR Standard's. Whilst ASQA audits and recognition are still mandatory for all RTO's our certification program is a good assurance mechanism to ensure systems are in place and compliance can be demonstrated.
As the program is based on ISO 9001, the traditional annual post certification review (surveillance audits) remain in place, and ISO 9001 certification is included.
Audits are delivered by a pool of auditors with specific RTO experience.
---
---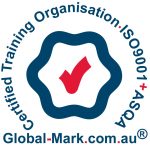 ---
Civil Contractors Federation
Contractors of all sizes increasingly need to meet a minimum set of standards to satisfy their clients' expectations.  The Civil Contractors Federation (CCF, details on www.civilcontractors.com) has developed and promotes a program specifically designed for the construction industry.
The CCF's program, based on an Integrated Management System (IMS) was developed in response to this need.  The National Prequalification Program is based on the Civil Construction Management Code which addresses elements of the standards for occupational health and safety, quality and environmental management. The program has reduced the cost and simplified the implementation of a quality program for small to medium sized civil contractors.
Organisations that are successfully certified to the Civil Contractors Federation Program by Global-Mark will receive a Certificate of Approval from the Civil Contractors Federation. The program is available to Company/business units/divisions involved in construction or related trade.
---
---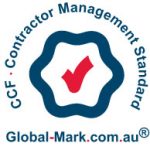 ---
Golf Course Code
Compliance and due diligence are significant management considerations. These issues can and need to be managed using a systems approach. The Golf Course Code has been specifically developed in conjunction with the Golf Course industry to make sure all significant safety and environmental risks are controlled.
Directors, CEOs, managers and supervisors are increasingly being held accountable for the environmental and safety performance (or lack thereof) of their site/operations. Recent court rulings have put increased pressure on organisations to prove they have sound systems in place to control and reduce the environmental impacts and aspects.
Due diligence may also be improved if compliance with the Golf Course Code is maintained. This voluntary program offers a pathway for certification, with entry and advance steps, which can also lead to full accredited certification.
The Code and our certification program have been designed to be modular (safety only, environmental only or both) but also providing a pathway to full accreditation certification (either Basic, Advanced or full accreditation certification).  Each golf course can select the scope and level required, based on their specific needs and resources.
The program is available to any golf courses in Australia.
---
---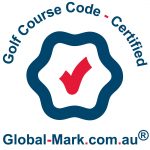 ---
Registered Automotive Workshop Scheme
Under the Motor Vehicle standards Act 1989 importers and converters of used specialists and enthusiasts motor vehicles, under the low volume arrangements, are required to be certified to ISO 9001 and requirements described in the Guide to the Registered Automotive Workshop Scheme (RAWS) which is published by the Commonwealth Department.
RAWS involves ISO 9001 plus additional requirements. ISO9001 is mandatory.
ISO 9001 certification reflects an organisation commitment to quality, leadership, systems and sound and stable processes which can deliver consistently products or services that meet their customers' expectations.
The program is available to any organisation importing or planning to import vehicles into Australia.
---
---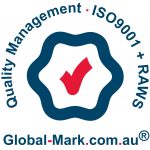 ---