---
Overview
Global-Mark has over 523 years of nursing experience on the auditing team, and counting. Our 18 health experts across Australia know your business and they know the industry.
With over 210 NSQHSS certificates in public and private health service organisations, we find our strength in our ability to maintain and sustain positive partnerships with our clients and with industry leaders.
Scheme
Accredited Locum Agency Program – Medical Locum Agency
In July 2008 the Minister for Health announced the NSW Health Standards and Conditions for the Provision of Locum Medical Officers to the NSW Health Services. During the introductory period between October 2008 and August 2009, NSW Health has required medical locum agencies to conduct a self assessment against the standards and conditions and to register with NSW Health. As at the 17th August 2009 all medical locum agencies are required to demonstrate compliance with the standards and conditions through a third party audit process to remain on the NSW Health Register of Medical Locum Agencies.
The key business objectives of NSW Health in utilising medical locum agencies to provide locum medical Officers to NSW Health Services are to:
(i) maximise the effectiveness and efficiency of locum medical officer placement and management;
(ii) ensure locum medical officers are appropriately qualified, fit for duty and suitable for roles they will perform;
(iii) ensure medical locum agencies maintain agreed levels of customer service; and
(iv) achieve value for money.
To meet these objectives medical locum agencies must demonstrate a satisfactory level of compliance, with supporting evidence, against all the NSW Health standards and conditions. The guidelines provide a description of evidence that would support a claim of compliance. However, the suggested evidence should be read as a guide to assist in the process and should not be considered a minimum requirement to meet full compliance for each standard and condition.
Click here to view the Medical Locum Agency Audit Guidelines
---
---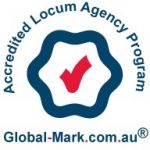 ---
General Practice Accreditation Program
The Royal Australian College of General Practitioners (RACGP) Standards for General Practices provide a template for quality care and risk management in Australian general practice. The standards are designed to keep Australian general practice at the forefront of safe, high quality primary healthcare delivery in Australia. The standards have evolved with the changing landscape of Australian healthcare and reflect contemporary practice. The standards provide a framework for the continuing development of well performing practice teams to enable them to focus on quality care and risk management.
Achieving independent accreditation against the standards shows patients that your practice is serious about providing high quality, safe and effective care to standards of excellence determined by the general practice profession. The only model of third party review supported by the RACGP for these standards is peer review where one surveyor must be a general practitioner. The RACGP envisages that formal accreditation against the RACGP standards will be based on common sense and will not seek to penalise or exclude practices on the basis of technicalities. Previously, the RACGP standards dictated how practices should demonstrate compliance with the standards. Those requirements have been removed from the RACGP standards (4th edition) so that practices themselves and peer surveyors can now decide how practices demonstrate achievement of the RACGP standards.
Click here to view the Royal Australian College of General Practitioners Standards
---
---
---
National Safety and Quality Health Service Standards
The National Safety and Quality Health Service Standards (NSQHSS) were developed by the Australian Commission on Safety and Quality in Health Care in consultation and collaboration with jurisdictions, the private sector, health professionals and patients. The primary aims of the NSQHSS are to protect the public from harm and to improve the quality of health service provision. Since 2013, accreditation to the NSQHSS has been mandatory for all Australian hospitals and day procedure services. The standards are a critical component of the Australian Health Services Safety and Quality Accreditation Scheme endorsed by the Australian health ministers in November 2010.
The standards provide a nationally consistent and uniform set of measures of safety and quality for application across a wide variety of health care services. They propose evidence-based improvement strategies to deal with gaps between current and best practice outcomes that affect a large number of patients. The standards address the following areas: Governance for Safety and Quality in Health Service Organisations; Partnering with Consumers; Preventing and Controlling Healthcare Associated Infections; Medication Safety; Patient Identification and Procedure Matching; Clinical Handover; Blood and Blood Products; Preventing and Managing Pressure Injuries; Recognising and Responding to Clinical Deterioration in Acute Health Care; and Preventing Falls and Harm from Falls.
Click here to view the National Safety and Quality Health Service Standards
---
---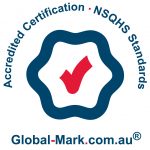 ---
National Standards for Mental Health Services
These standards have been developed to be applied across the broad range of mental health services. This includes bed based and community mental health services, those in the clinical and non-government sectors, those in the private sector and also those in primary care and general practice. They are not intended to apply to services where mental health is not the main focus of care, such as generic community services which support people with a range of disabilities, or generic aged care services. Other practice frameworks are more appropriately applied in those settings. However, when assessing the performance of a mental health service against the standards, it will be necessary to do this within the context of the individual mental health service type and setting.
Consideration of the standards should also be incorporated into the delivery of services such as indigenous health services, alcohol tobacco and other drug services and aged care services, where they are responsible for the delivery of mental health care within the service. Across the health and community sectors, service delivery is influenced by a number of different quality, safety and performance frameworks. The standards represent only one component of this environment which includes specific state and sector legislation, associated regulation, professional regulation, accreditation and employment conditions, purchasing and funding agreements, government policy, service development and accreditation. All of these contribute to and affect the achievement of standards. It is anticipated that the standards will be incorporated into the relevant service accreditation programs.
Key principles that have informed the development of the standards include:
(i) mental health services should promote an optimal quality of life for people with mental health problems and/or mental illness;
(ii) services are delivered with the aim of facilitating sustained recovery;
(iii) consumers should be involved in all decisions regarding their treatment and care, and as far as possible, the opportunity to choose their treatment and setting;
(iv) consumers have the right to have their nominated carer(s) involved in all aspects of their care;
(v) the role played by carers, as well as their capacity, needs and requirements as separate from those of consumers is recognised;
(vi) participation by consumers and carers is integral to the development, planning, delivery and evaluation of mental health services;
(vii) mental health treatment, care and support should be tailored to meet the specific needs of the individual consumer; and
(viii) mental health treatment and support should impose the least personal restriction on the rights and choices of consumers taking account of their living situation, level of support within the community and the needs of their carer(s).
Click here to view the National Standards for Mental Health Services
---
---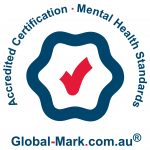 ---
Reproductive Technology Accreditation
The Code of Practice for Assisted Reproductive Technology (ART) Units has been developed by the Reproductive Technology Accreditation Committee (RTAC) of the Fertility Society of Australia (FSA). The purpose of the RTAC Code of Practice is to:
(i) promote continuous improvement in the quality of care offered to people accessing fertility treatment;
(ii) provide a framework and set criteria for the auditing process that leads to accreditation of organisations that deliver fertility services; and
(iii) to ensure the auditing process is carried out in an independent, non-adversarial and constructive manner.
Fundamental to the delivery of ART services is that patients and their offspring remain the most important consideration in all decisions. Organisations aspire to deliver services in a manner that recognises patients' cultural and individual values and beliefs, upholds their dignity and privacy, and acknowledges the rights of children born through ART to know their genetic origins and health outcomes. An ART organisation's compliance with the RTAC Code of Practice must be reviewed on a regular basis. An ART organisation includes associations, agencies, groups, independent practitioners and individuals accountable for the delivery of services to the patient.
RTAC – Fertility Society of Australia
---
---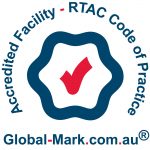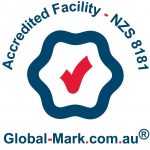 ---
Trauma Recovery Programme Standards
The Trauma Recovery Programme (TRP) standards provide a framework for improving the quality of services to veterans. They draw upon best-practice evidence presented in the Australian Guidelines for the Treatment of Acute Stress Disorder and Posttraumatic Stress Disorder and are adapted for group-based PTSD treatment programmes. Treatment components specified in the TRP standards are based on evidence-based interventions for PTSD and its common comorbidities. The TRP standards prioritise individual trauma-focused therapy as the cornerstone of the programme's treatment. Six TRP standards address key components of a quality service:
(i) clinical governance;
(ii) access and targeting;
(iii) Veteran's rights and providers' responsibilities;
(iv) clinical pathways;
(v) treatment; and
(vi) clinical data collection.
The TRP standards are aligned with the current National Standards for Mental Health Services (NSMHS). The Australian Commission on Safety and Quality in Health Care has indicated that version 2 of the National Safety and Quality Health Service Standards will incorporate the key safety elements of the NSMHS.
Click here to view the National Accreditation Standards for Trauma Recovery Programmes
---
---
---